Customise your key ring to match your branding with a wide range of colours and stitching
LEATHER LOOP KEY RINGS
Are you going nuts over lost Wheel Nut Keys?
BRANDED LOCKING WHEEL NUT BAGS
Looks like a key fob, acts like a business card
PROMOTIONAL KEY FOBS
Stainless Steel & Double Walled, Keep hydrated whilst promoting your brand
QUALITY WATER BOTTLE
Keep your NavTrak safe & secure
QUALITY LEATHER NAVTRAK WALLET
Traditional English Travel Sweets, the ultimate glovebox companion
BRANDED SWEET TINS – 200g
Home of the Original Locking Wheel Nut Key Bag
Do you suffer from customers losing their locking wheel nut key?
Promotional gifts designed for the automotive industry
Branding that stays with your customer and keeps them returning
Supplying the motor trade for over 30 years
30 years of experience supplying the motor trade with expertly chosen promotional merchandise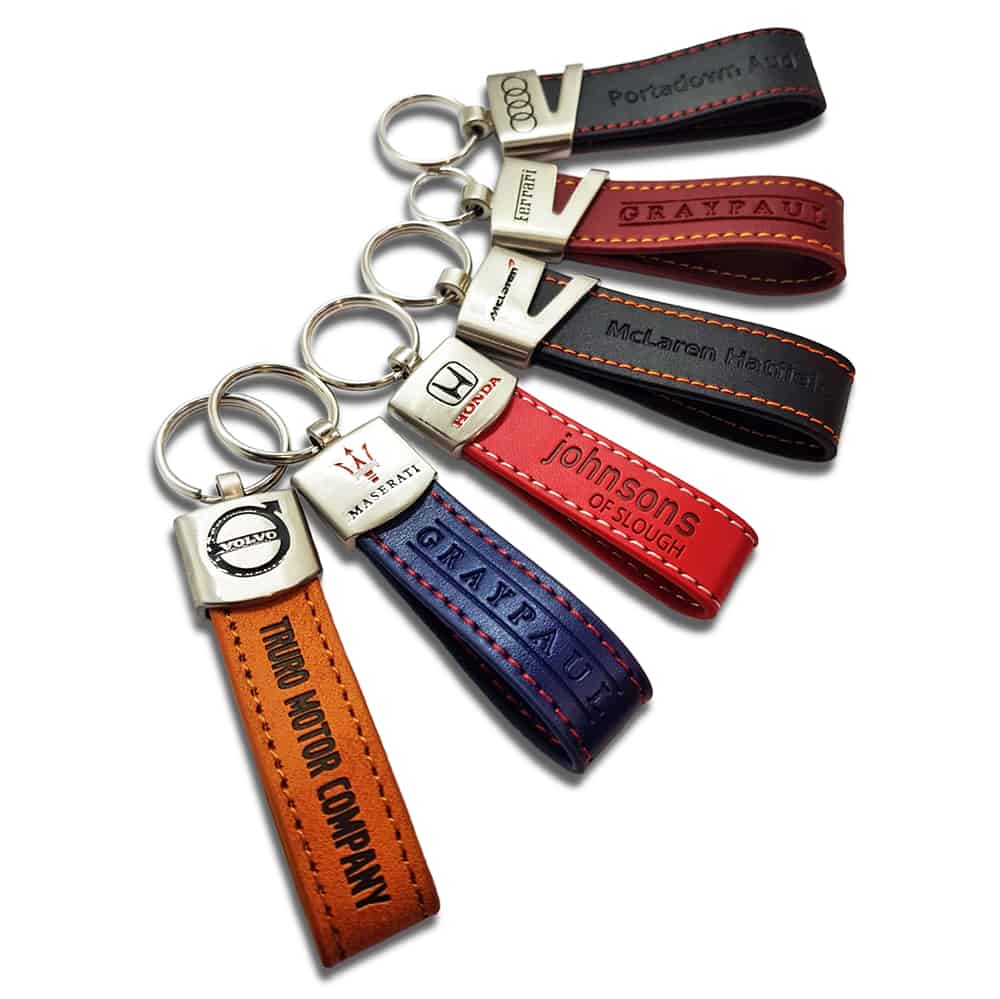 Leather Loop Keyrings
View our most popular keyring range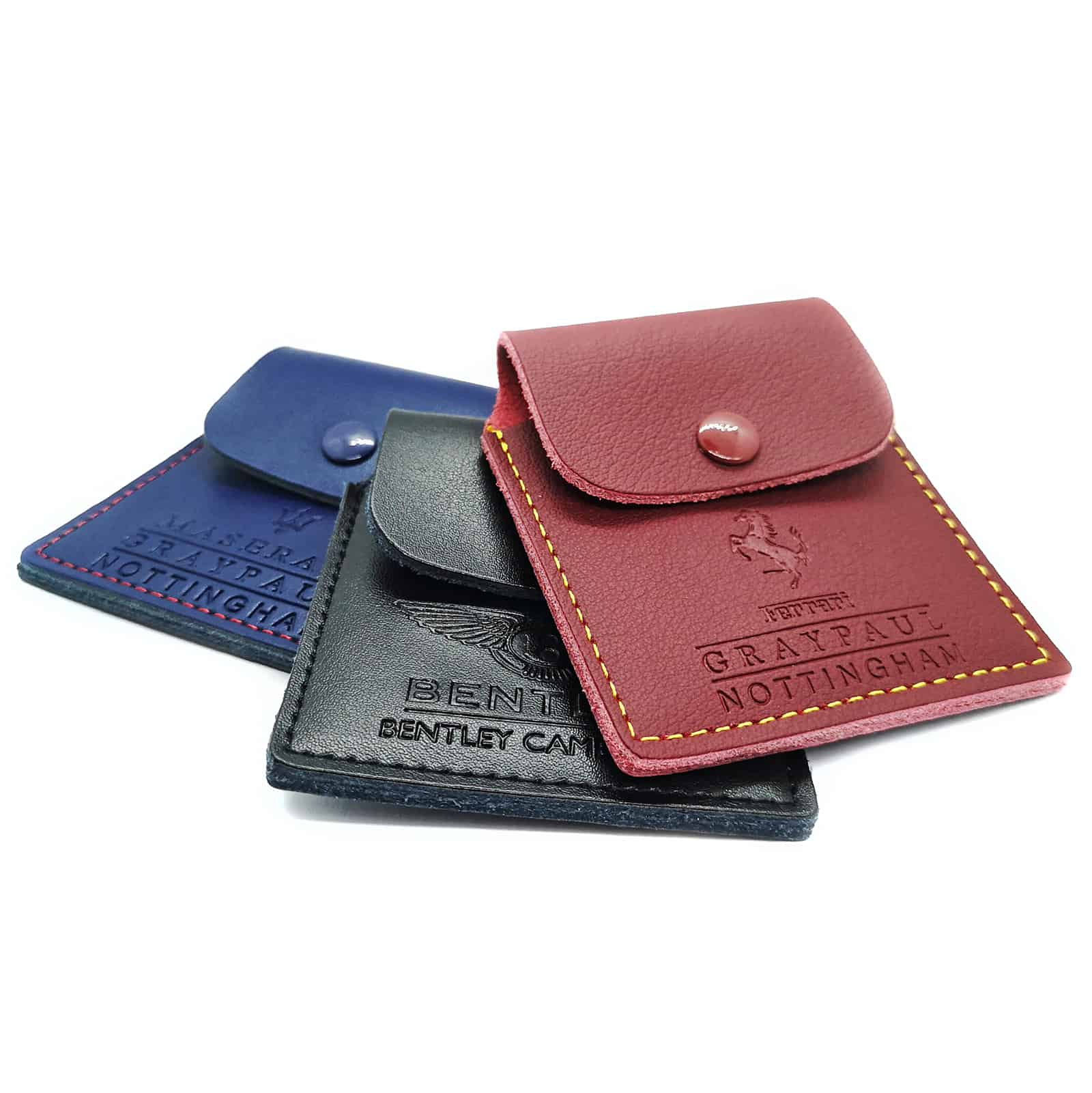 Navtrak Wallets
View one of our most popular products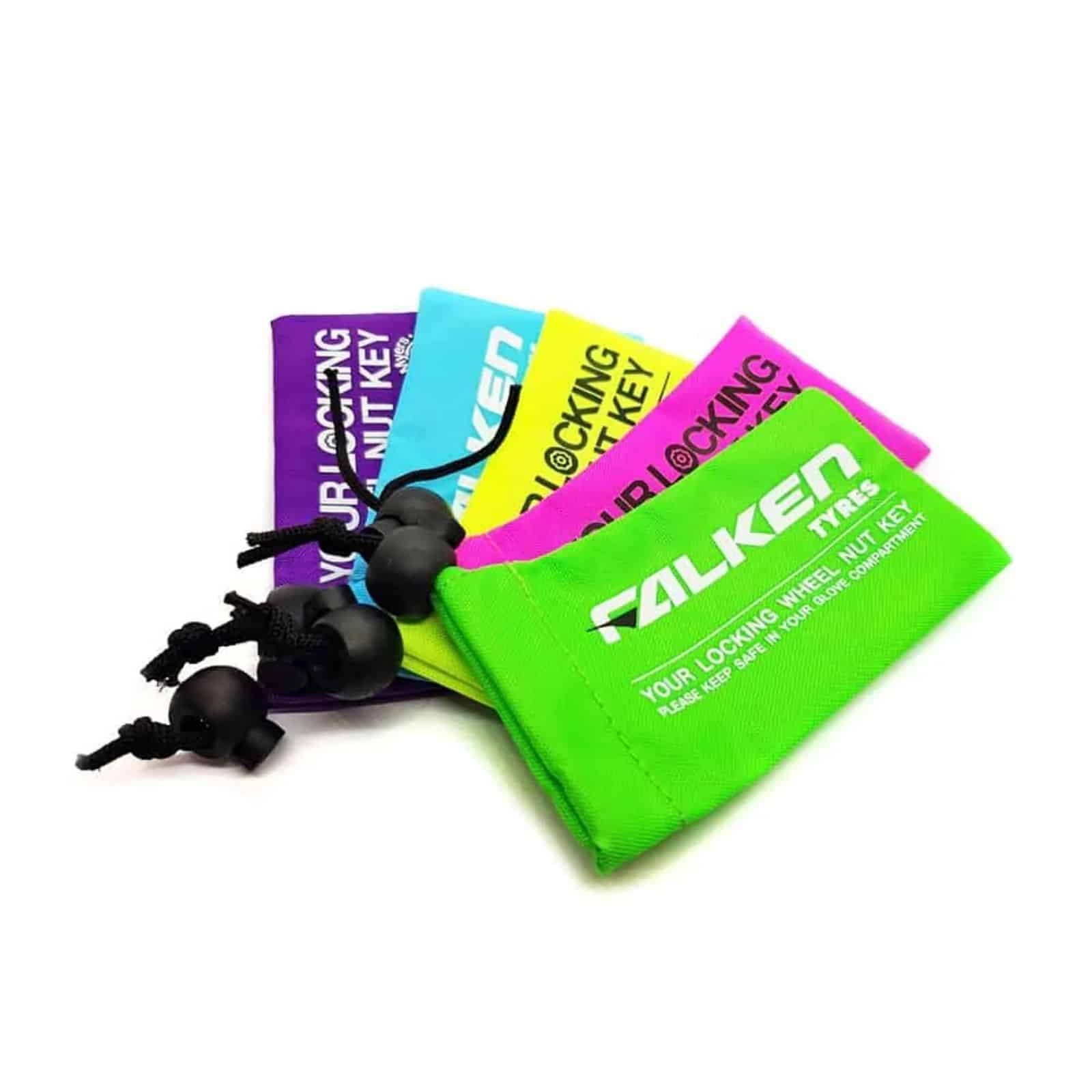 Locking Wheel Nut Key Bags
View one of our most popular products
We supply a wide range of branded merchandise, catering to many different types of businesses in the motor trade. Whether you are a garage, service center or a large dealership, we have something for you to support your marketing campaign!  Why not take a look at our popular locking wheel nut bags, golf umbrellas, leather loop keyrings, car window stickers, personalised car air freshener, branded sweets, promotional water bottles and  personalised keyrings today.
Our locking wheel nut storage bag is a fantastic piece of branded merchandise that provides your clients with a storage solution for their locking wheel nut – and as it's very likely to remain with the vehicle for a long time after they leave, it will continue to help spread the word of your company and assist with brand recognition. So why not get in touch about your car merchandise today!
SOME OF OUR SATISFIED CLIENTS

"Excellent service would highly recommend! From initial enquiry responded promptly and courteously with nothing too much trouble - a delight to deal with. Customised Locking wheel nut bags and leather key fobs look very classy and will be a great pleasure to give to customers"
Nick Denmark | Thirsk Motor Company

"Great company to deal with, the whole team were polite, knowledgeable and efficient. We will be ordering more in the future. Keep up the fantastic work."
Brian Hoult | Green Oval Garage

"Excellent service received from Anna at Myers. Extremely friendly & helpful, nothing ever too much trouble. Thank you for our first order...We've very pleased!"
Lisa McGrath | City Car Centre 

"Brilliant service provided from order to post delivery. Key rings are of great quality and look superb, we will definitely be ordering from Myers Motors every time."
Martin Currie | Lexus Preston (Vantage Motor Group)

"Really pleased with the fantastic keyrings we ordered from Myers Motor Mechandise. We wanted a smart, professional quality keyring to give to our customers, but at a cost that wouldn't break the bank. We ordered leather loop keyrings, and the service was both fast and friendly. Would not hesitate to recommend."
Jen White | TW White: Mazda & Suzuki

"We recently ordered a bunch of key-rings from Myers. They're a great company to deal with and offer fantastic service from start to finish - Lucy was very helpful and made sure that everything ran smoothly and answered any questions that I had! Quality of the product is great and looks professional, so we're very happy! Thank you!"
Rachel Penketh | KYB Europe

"Superb service from start to finish. Anna in particular was fab and enthusiastic, ensuring the design was exactly how we wanted it all the way through to production. The end result was great resulting in quality keyrings at a competitive price. I would highly recommend this company and would certainly use them again in the future."
Natalie Bull | Alexanders Prestige

"We have just received our new batch of key fobs here at Tallis of Bath and we're over the moon with them. The design and quality are outstanding and Myers Motor Merchandise have been a pleasure to do business with from start to finish. Great job - thank you."
Jonathan Woore | Tallis of Bath
Myers Motor Merchandise is a family run business which supplies brande merchandise of all kinds to the motor trade. We have been trading for over 30 years, with many satisfied customers across the UK due to our top notch customer service and over 40 years combined experience in the motor trade. Our goal is to assist our clients in promoting brand loyalty through a range of low cost quality promotional products.
CAR MERCHANDISE FOR THE CAR TRADE.
WHY CHOOSE US
Myers Motor Merchandise are a family-run business offering promotional branded car merchandise for car garages and the motor trade. For over 30 years we have taken great pride in providing a fast, friendly and reliable service, producing promotional car merchandise for thousands of satisfied clients – helping them to promote brand loyalty with high quality, low-cost branded products. With over 40 years of combined experience, Myers Motor Merchandise is the premier UK supplier of branded car merchandise for car dealerships and garages. From personalised key fobs, to promotional bottles of champagne and branded air fresheners, at Myers Motor Merchandise we always aim to be the motor trade's first choice for promotional products and branded automotive merchandise.