NavTrak Wallet
PROMOTIONAL BRANDED NAVTRAK WALLET FOR CAR GARAGES AND THE MOTOR TRADE
If you've ever had to drive through a less than desirable area and worried about the safety of your vehicle, maybe you are one of the growing number of drivers starting to use a NavTrak GPS tracking system?
The NavTrak GPS tracking system is an invaluable service for those carrying precious cargo – and thanks to ADR card for arming/disarming the system, it is extremely easy to use. However, ADR cards are easy to lose, rendering the vehicle vulnerable to criminals if it needs to be bypassed. So why not treat your customers to a branded NavTrak storage wallet to help them keep their NavTrak ADR cards safe?
Constructed from a resilient and attractive genuine leather, these personalised NavTrak wallets are available in a range of colours including black, brown, tan, red, blue & green, allowing you to choose the hue that best suits your brand.
The NavTrak wallet itself can be emblazoned with both your logo and company name on both sides, with each wallet measuring 8cm x 7cm.
Available in the following colours:






NavTrak Wallet Review
Leather Quality

Stitching
High Quality Loop Key Rings
On behalf of Bentley Bristol, we are very pleased with our key rings and nav trak wallets and most importantly our customers are very pleased with the quality of them.
Tim Hewer (Trade Parts Supervisor)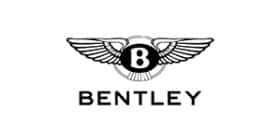 *************
We bought these in bulk and I was very impressed with the leather quality. Smells like leather, feels like leather and is a high quality product that we happy to give to our customers.  Dealing with Myers was really simple, fast and efficient – I ordered, it arrived quickly, job done. Thank you Myers.
George Simmons
Some of the brands we're proud to work with: